What is the method to generate tracking link for Affiliates?
(1) Click Affiliate -> Manage Affiliates -> Select an Affiliate -> Affiliate details.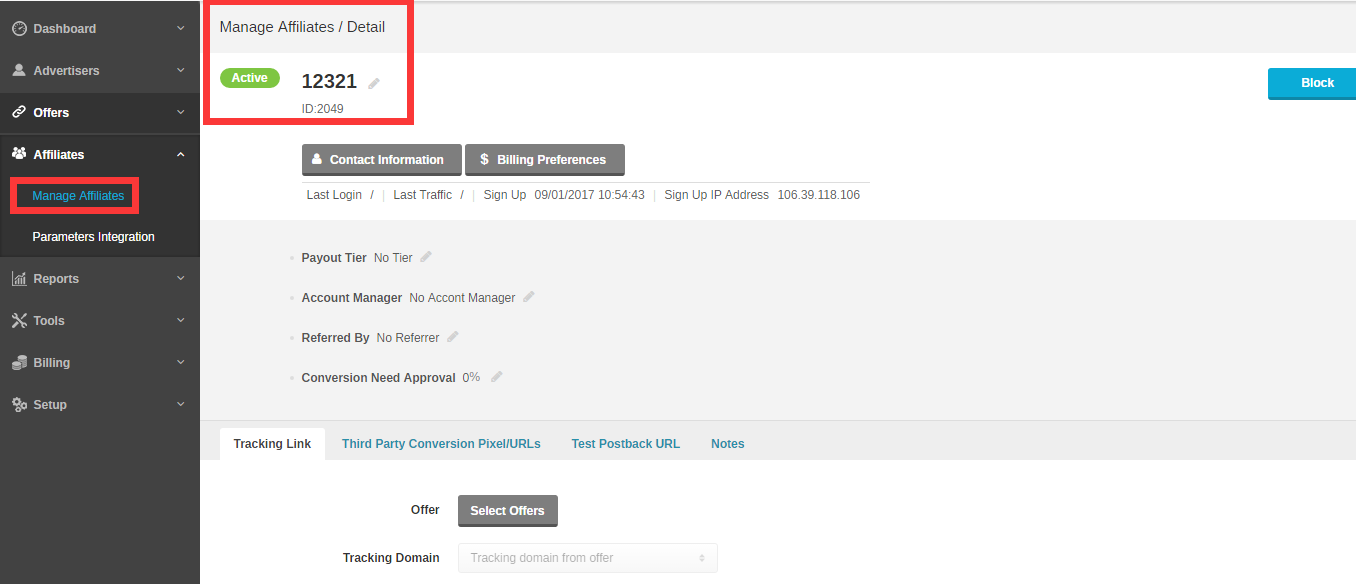 (2) Click offer ->Select an Offer, which affiliate wants to run.

(3) Click Generate tracking link and copy the tracking link generated.


(4) Give this Tracking link to the Affiliate manually and tell him that we supply the parameter "s1 to s5" for them to add.