After the completion of the Integration with the Affiliates, How FuseClickhelps affiliate to test the Postback URL?
After the completion of the Integration, Affiliates need to provide the test link from affiliate system, FuseClick provides a virtual test by the following steps:

(1) Test->Test tool->Input the test link->Click "test" button.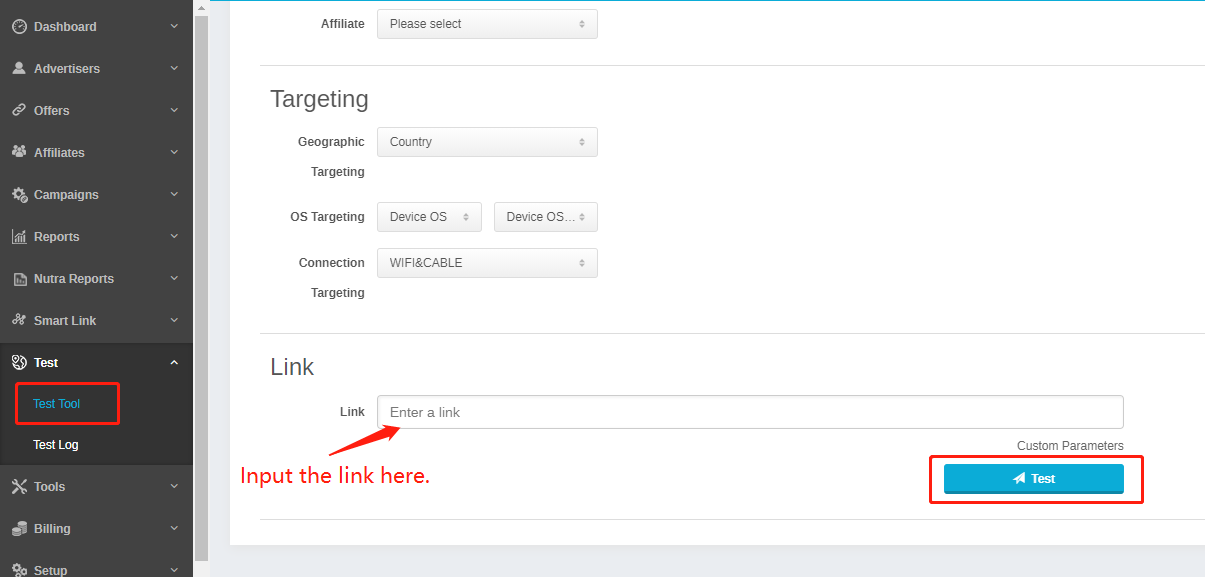 (2) There will be a step by step jump, after the jump is completed there will appear "Test Conversion", Click on this button.

(3) Wait for a moment, and it will display the call affiliate Postback URL results and log.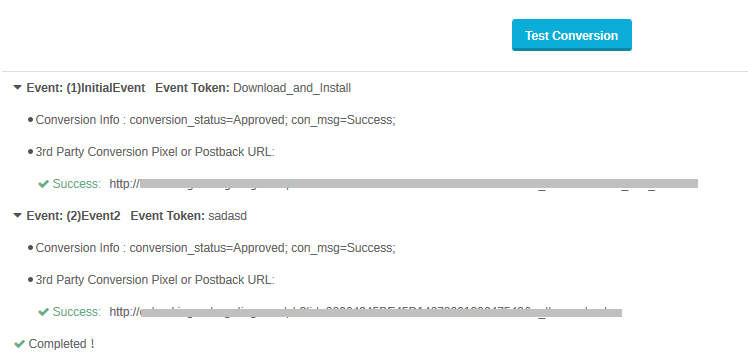 (4) After the test is completed, ask the affiliate to check if they have received the conversion. If they have received, it means the Integration is success,if not then, please give the log in step 3 to affiliate and let them to see the problem.

(5) Note: In case, step 2 doesn't complete the jump, or the jump is completed but the conversion test button does not appear, please contact us.